10 Best Marketing Channels for Your Small Business in 2022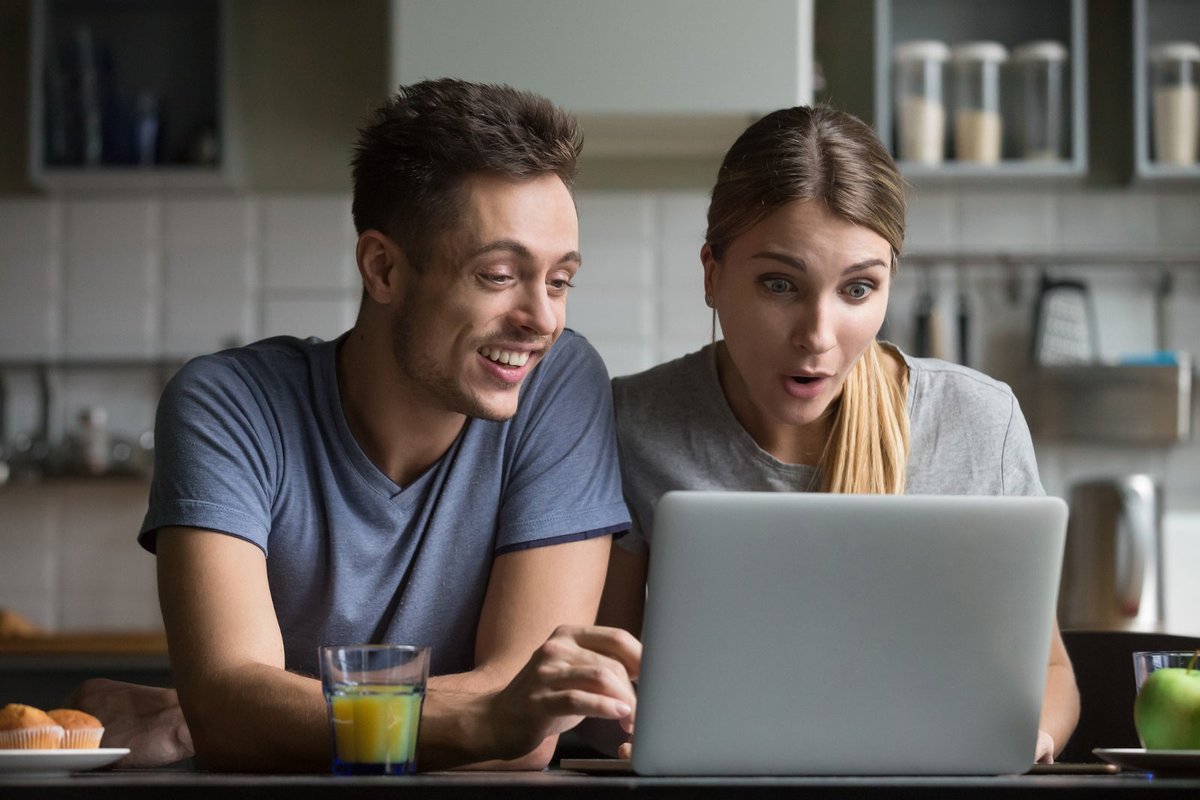 There are several marketing channels your small business can try. We break down the different marketing channels available to make your campaign a success.
Peter Drucker, also known as the founder of modern management, once said: "There are only two things in a business that make money — innovation and marketing. Everything else is cost."
But with so many marketing channels to choose from, how do you know which to adopt?
In this guide, we explore 10 marketing distribution channels and how to best use them to your advantage.
At a glance: The best marketing channels to use for your business
Search engine optimization (SEO)
Content marketing
Email marketing
Social media marketing
Word of mouth marketing (WOMM)
Influencer marketing
Offline advertising
Online advertising
Partnership marketing
Community building
The best marketing channels for your small business to try
No matter the size of your business, there's a wide range of marketing channels you can tap. But the question is: Are they the right fit for your goals and needs?
To help you answer that, here's a rundown of the 10 most popular marketing channels modern businesses use today.
1. Search engine optimization (SEO)
According to HubSpot, 62% of consumers use a search engine when they want to learn more about a new business, product, or service, while 41% use a search engine when they're ready to buy.
Add to that the fact that trillions of Google searches are made every year, and it's clear that the search engines are still the go-to method for finding information online.
Search engine optimization is the process of making your website rank high in the search engine results pages (SERPs) for a certain term or keyword. This allows your content to be visible and easily accessible to those searching for the term, or something similar to it.
With SEO, you obtain "organic" website traffic from the search engines, because you're not paying for ad placement.
SEO as a technology changes constantly, and the tactics that SEO professionals employ must adapt quickly. However, "there are certain fundamentals of SEO that change very little over time," says Moz's Bridget Randolph. These are:
Crawlability: Can your content be found by the search engines?
Site structure: How must the search engines prioritize and organize your content?
Keywords: What is your site's content about?
Backlinks: Does your content provide reliable information on the topics you write about?
Tips on SEO
While being found online is key to growing a modern business, it's critical that your site shows up on the first or second page of the search engines.
A HubSpot study shows that three of four internet users never scroll past the first page of the SERPs.
Learn keyword optimization. Keywords are the main elements of SEO. It's a must that you research and select the best possible keywords to drive targeted search engine traffic to your website. Use keyword optimization tools such as Google Search Console, Ahrefs Keywords Explorer, and Google Keyword Planner.
Keep your content fresh. Without high-quality content, your website can't fully realize its SEO objectives. You need content to incorporate the keywords you meticulously researched, as well as generate backlinks for your website. But having content is not enough. Visitors want new and updated content to help them make decisions now. Moreover, search bots constantly crawl the web to add new pages to their search databases — a process known as indexing. The more helpful your content, the more people are likely to share it. The more shares, the more likely the search engines will think your website is important, and the higher up your search rankings go.
Optimize your site for mobile search. People are spending more time on their mobile devices, and mobile optimization ensures your site's design, structure, and speed are conducive for mobile browsing. Google also has a mobile-first indexing policy, which means Google predominantly uses the mobile version of your content for indexing and ranking. So optimize your site for mobile for best results.
2. Content marketing
Bombarding existing and prospective customers with "buy" messages when they're not ready is a big marketing no-no.
Not only will they avoid you like the plague — they'd think all you care about is the sale — but they are also likely to tell their family and friends about the experience. This will earn you negative word of mouth (more on this marketing channel below) and thus a negative reputation.
Content marketing is an approach centered on consistently developing and distributing valuable content — blog posts, videos, infographics, ebooks, case studies, interviews, white papers, etc. — to attract a specific segment of the market.
The goal of content marketing is to drive leads or customers to perform an action that's profitable for your organization.
Companies use content marketing to:
Build or position a brand
Generate leads
Retain customers
Increase sales
Provide pre- and post-sale information their target audience needs
Support SEO and social media marketing initiatives
Establish authority/reputation
Tips on content marketing
For content marketing to work in your favor, know that:
Content marketing is a long game. Authority or trust doesn't happen overnight. By consistently providing valuable, highly shareable content, over time, you become the go-to expert in your field. Content allows you to reach out to leads and customers, address their concerns and pain points, and for them to get to know, trust, and like you. This way, once they're ready to buy, you'll be the first company they'll be thinking of.
It's not a standalone marketing distribution strategy. Content marketing drives other types of marketing. It should, therefore, be integrated with your overall small business marketing plan and used in conjunction with other digital marketing channels. For example, for SEO to work, you need high quality content to weave in your keywords. Gated content (which requires your reader to provide their email address to access) helps with lead generation, while social media marketing amplifies the reach of high quality content.
3. Email marketing
Market research firm Radicati predicts that by the end of 2023, the number of email users worldwide will top 4.3 billion. This makes sense. How many people without an email address do you actually know? Not many, right?
This widespread use of email is the reason why email marketing is such a powerful way to engage with people who have shown interest in your product, service, website, or brand.
Email marketing uses email to develop relationships with current and prospective customers.
It's a channel often used for brand building, keeping customers informed, and delivering marketing messages that specifically address recipients' needs as determined by their position in the buying journey.
Here's a summary of the email marketing process to get you started:
Choose an email marketing software application.
Create an email list.
Add your list of contacts into your email marketing platform.
Craft a compelling welcome message. (See our how to start an email guide for tips on writing an email that recipients respond to.)
Create customizable master templates with your branding and message. This is so you don't always have to start from scratch when you want to send a follow-up email or make a newsletter.
Write a persuasive email with an engaging subject line.
Preview and test your email before sending.
Send your email. Make sure to research the best sending time for your industry to drive open rates.
Track and measure your results.
Tips on email marketing
Build your own lists. Consent is critical to email marketing success. In fact, some countries require that subscribers explicitly permit businesses to send them email marketing messages. Plus, it's the only way to know that your subscribers really want to receive newsletters or promotional offers from your company. So think again if you plan to buy ready-made email lists from dubious sources. You don't want to be branded a spammer. Aside from the reputational damage you will incur, you can get banned from sending emails. You want to focus on building and managing an engaged email list.
Personalize your campaigns and messages. Don't send out random messages to random people in your lists. That will only increase your unsubscribe rates. Instead, keep your lists clean through periodic "scrubbing." Properly segment your lists so you know which types of emails to send to which segments on your list. Personalization is especially important for account-based marketing.
4. Social media marketing
According to statistics compiled by wearesocial.com, social media users around the world total approximately 3.5 billion in 2019, with Facebook still the number one social media platform for increasing your online following and connecting with customers.
Social media marketing leverages the use of social networks such as Facebook, Twitter, LinkedIn, Instagram, YouTube, Snapchat, and Pinterest to build your brand, grow your following, establish relationships, and generate sales.
Tips on social media marketing
Integrate your marketing efforts. Just like other forms of digital marketing, social media marketing works best when integrated with other marketing strategies such as content marketing, word of mouth marketing, influencer marketing, and even offline marketing.
Know your audience. This is one rule that applies to every marketing initiative, no matter the channel you choose to adopt. If you only have a vague idea of who your audience is, creating tailored content that speaks to their needs is going to be an uphill battle.
Create a social media calendar. Be consistent. To build a strong social media following, you have to post relevant and high quality content on a consistent basis. A social media calendar ensures consistent flow of content, brand voice consistency, and that you become a reliable source of information. Having a schedule ensures you don't miss out on your social media activities and you don't have to dig for content just to put something out there at the last minute.
5. Word of mouth marketing (WOMM)
How likely are you to purchase something a person you trust recommends? When was the last time a friend's social media post made you research a product, service, or company?
According to a study by Convince & Convert Consulting, 83% of Americans are more likely to purchase a product or service recommended by a friend or family member through word of mouth.
Word of mouth marketing (WOMM), also known as word of mouth advertising, happens when customers express their satisfaction with a product, service, or a brand. It's the result of both targeted efforts and organic sharing of experiences.
When amplified by social media, positive word of mouth from happy customers can positively affect other buyers' intention to buy.
Tips on word of mouth marketing
Incentivize customers to post and share user-generated content (UGC). Encourage your customers to review your product or service, as well as post content focused on your brand by featuring their content in your website and email newsletters or sharing them on social media.
Use hashtags to your advantage. Use hashtags to spread the word about your promo or marketing campaigns on social media. The right hashtag can bring about a lot of UGC.
Include user reviews in your landing pages and other prominent pages on your website. Landing pages, product pages, About Us pages, and dedicated testimonial pages are some of the best places to showcase consumer reviews on your website.
6. Influencer marketing
Influencer marketing is the use of influencers — people with a dedicated social media following — to mention or endorse your product or service to their followers.
Influencer marketing campaigns include:
Product reviews
Sponsored content
Content and product collaborations
Giveaways and competitions
Platform "takeovers"
Tips on influencer marketing
It isn't always about huge follower counts. Just because someone has a million followers doesn't mean 1 million people are paying attention. Instead look for engagement rates, click-through rates, the number of people commenting on posts, and the type of comments they leave behind.
Choose an influencer that best fits your brand. When looking for influencers to work with, think about expertise, reach, demographics, and influence. Influence can refer to mass appeal or how well-liked the influencer is. Also, choose an influencer who shares the same values or beliefs, someone who would normally use your product or service.
Blatant selling and overly promotional content will turn off followers. Give influencers the freedom to create their own content. After all, it's their influence on their followers that you're banking on to capture the attention of a new audience. Your job is to guide, not control how they create content.
7. Offline advertising
In the age of the internet, it's easy to write off offline advertising as a viable marketing or sales channel. But remember, not everyone uses the internet to find information on the products or services they need.
According to a recent study by Pew Research, 10% of U.S. adults don't use the internet. Worldwide, the United Nations expect more than half of the world's population to be connected to the internet by the end of 2019 — a goal initially set for 2017 — leaving a still staggering number of people without internet access: 3.8 billion.
This only means that there's still a wide audience demographic that you can reach through offline advertising.
Popular offline advertising methods you can use include:
Business cards
Giveaways or prizes at local events or fundraisers
Speaking engagements
Networking at applicable local and national events
Trade magazines and other industry-specific publications
Print advertising
Direct mail
Marketing collateral (e.g., flyers and brochures)
Trade shows and customer appreciation events
Branded equipment and merchandise
Cold calling
Holiday gifts or cards (e.g., Mother's Day gift cards)
Promotions or discounts targeting a specific demographic (e.g., student discounts)
Billboards
Radio or television spots
Guerrilla marketing (also known as "shock and awe" marketing)
Tips on offline advertising
Pair offline advertising with an online conversion activity. Most offline advertising campaigns are run alongside online marketing initiatives. At the minimum, include a call to action asking recipients to visit your website or follow you on social media.
Ensure branding consistency. Your logo, slogans, and other branding elements should be the same across all channels to prevent potential customers from mistaking your company for another.
8. Online advertising
Online advertising uses the internet to promote a product, service, or marketing message. Online ads are generally found on sites like Google, Facebook, Instagram, Twitter, and individual websites. Online advertising types include:
Display advertising. Uses images and text. Examples are banners and popups.
Search engine marketing (SEM). Not to be confused with search engine optimization, which is a free online marketing channel. With SEM, an advertiser pays every time someone clicks on their search ad. It's also known as PPC (pay per click) or paid search.
Paid social. Examples are the sponsored or promoted posts you see on Facebook, Instagram, and LinkedIn.
Native advertising. Paid content that matches the style and tone of the site publishing it.
Remarketing. Retargets people who have already seen or interacted with content on your website.
Affiliate marketing. The use of affiliates to promote your product or service. Affiliate marketers earn a commission for each sale or lead as a result of their marketing efforts.
Video ads. The use of videos instead of still images or text in your advertisements.
Some key benefits of online advertising:
Cheaper than traditional ads. TV ads can cost businesses anywhere from a few thousand dollars to $5.25 million (e.g., Superbowl ads) for a 30-second spot. Although they can undoubtedly generate a lot of buzz for your business when done right, the costs can be too hefty for smaller organizations that usually don't have much earmarked for advertising. Compare that with social media ads that you can set at a minimum of $1 per day (e.g., Facebook Ads impressions), and you can see why online ads are introducing new possibilities for small businesses. Plus, with PPC ads, you only get charged when someone clicks on your ad.
Powerful analytics. With the great analytics available for online ads, you don't have to guess which particular ad got a customer through the door. Other metrics you can track and analyze include cost per click, number of impressions, click-through rate, conversion rate, and ad reach.
Targeting. One significant advantage of online ads over offline advertising is targeting, which allows advertisers to choose a specific audience for each ad they run. Facebook Ads, for example, lets you select your audience's location, age, gender, interests, education and income level, and job title.
Tips on online advertising
Find the best keywords. The keywords you bid on should be relevant to your business and chosen for the right campaign. Use keyword research tools to find the keywords that generate clicks and predict the search terms your target consumers use.
Get your targeting right. Maximize your ad dollars by nailing your target audiences. You want your ads in front of motivated audience segments that are likely to heed your call to action.
9. Partnership marketing
Partnership marketing happens when two brands collaborate to create campaigns that are beneficial to both parties.
It's a cost-effective way of amplifying your market reach and solidifying your brand's reputation by working with an organization whose products or services complement yours.
Examples of this form of marketing include:
Co-hosting events
Creating co-branded content
Affiliate marketing partnerships
Referral partnerships
Resell partnerships
Product distribution partnerships, such as including a partner's products in your giveaway bundles or packages
Joint products
Sponsorships
Charitable partnerships
Tips on partnership marketing
Determine the best brands to partner with. Partner with reputable organizations that can help you realize your goals. Do this by first establishing your ideal partner profile.
Establish goals and define metrics. Define the key metrics and performance indicators to track. This way, you'll know whether you're hitting your goals.
Be extra careful with reporting. Make sure you have the tools and systems in place to accurately pinpoint which lead or sale was generated by which partner, especially if the partnership involves monetary incentives.
10. Community building
Building a community around a brand is one of the best marketing strategies you can employ. Take Harley-Davidson, for example. The company was on the brink of extinction in 1983 but reemerged as a multibillion-dollar company 25 years later because of its steadfast commitment to building a strong brand community.
A brand community is a group of people — ideally, your customers and target audiences — who come together because of their attachment to a product or brand.
Other prominent brands with active brand communities include Apple, Jeep, Walt Disney, Barbie, Lego, Xbox, Sephora, Lululemon, and Starbucks.
There are several advantages to building a brand community, such as:
Brand loyalty
Brand authenticity
Feedback from actual users
User-generated content that's valuable for other forms of marketing such as WOMM and content marketing
Marketing efficiency
Tips on community building
Building a community takes time. Community building takes time, effort, and patience. That's because what you're after are long-lasting connections.
Engage and interact. Acknowledging posts and contributions from the community is not enough. Engage and be proactive. Humanize your brand by listening, responding, and being transparent.
Community is more about your customers than you. When engaging with customers, avoid being the pushy salesperson everyone loves to hate. Talk about things other than your brand, product, or service. Communities are about building relationships, after all.
Choose the marketing channels that fit your objectives
The above are just 10 of the channels you can use to realize your intensive distribution objectives. There are more. Fortunately, you don't have to adopt every marketing channel imaginable to become successful. As a matter of fact, doing so will likely only result in failure.
Instead, evaluate every channel you're using now, then add or subtract depending on the results.
In the end, you only want to keep the channels that bring you the best return on investment.